---
Rent hardware from Apple - Rent new Apple products of any kind cheaply instead of buying them.
No matter what you need, we can rent out any new Apple device to you. We offer hardware for events, functions or exhibitions. With us, you can rent all Apple devices instead of making an expensive purchase, save significantly on costs, and with an individual term. We offer as mobile devices from Apple, new iPads, new iPhones, MacBooks and the Apple Watch. Everything with
iOS
or
macOS
. Rent Apple products now!
Why Apple?
The tech world is surrounded by many good brands, but the sales market leader Apple is unique and stands out from its competition in many ways.
Operating system: Many brands run on Windows/Android. Apple products have their own operating system, which is only installed in Apple devices and not in other brands. These include MACos, PadOS and iOS. Apple users love the usability and ease of use.
Design: The noble and unique design of Apple models cannot be beaten. In addition to their high-quality appearance, the latest devices are also particularly robust. So when you rent Apple products from us, you can convince your customers not only of incredible technology but also of a unique and professional design.
Compatibility: When you rent products from Apple, you're lucky to get the best possible interaction with other Apple products. But you can also work with Windows files and programmes just as easily.
Rent technology from Apple - New, huge selection and fast delivery
Apple iPad - the top-selling tablet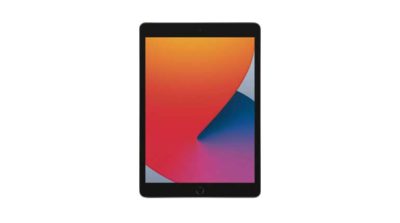 With us you have the possibility to rent every conceivable iPad model for your use. No matter in which size, model or generation you would like to rent a device from Apple. Choose between the classic iPad,
iPad Pro
,
iPad Air
,
iPad classic
or
iPad mini
depending on your needs. Of course, we have the latest devices of each model on offer. If you are on a budget, we are also happy to offer you iPads from older generations for rent.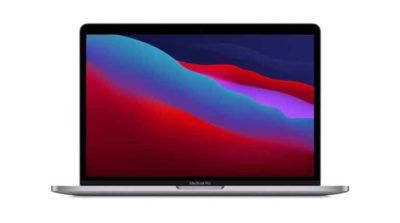 You need a chic, fast notebook that should also have a lot of power? Then Apple laptops are just the thing for you. Just like the iPad models, Apple's
MacBooks
make a very high-quality impression from the outside. This is confirmed by the good workmanship and high performance in a slim design. We have many different models for you to rent. Choose between the
MacBook Pro
or
MacBook Air
depending on your needs. All products can be rented in a wide range of specifications. No matter which processor or which Apple design, we have the right Apple device for you. With get-IT-easy you choose the model flexibly. You can get the details from any product description on our website and rent any device from Apple.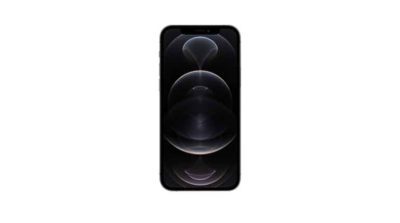 Would you like to present your new app and content or conduct software tests? Opt for the world's most popular smartphone by renting the iPhone from Apple. We offer all iPhone models of the last years and generations in top condition for rent. Of course, you can also rent the latest iPhone models from us. The iPhone 12, 12 Pro and 12 Pro Max are the current top models, and shine with an impressive triple camera setup. But the iPhone XR and XS also impress as always with their beautiful look and feel and, of course, the extremely high-resolution Retina display. The camera in Apple devices is also known to be of excellent quality these days, with a high number of megapixels in the front and main cameras. For every iPhone, we also offer cheap
SIM cards
with or without a subscription.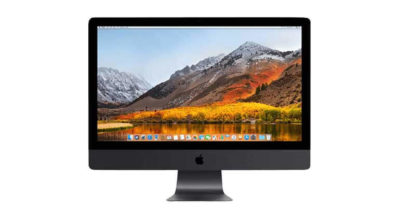 In addition, we also have the stationary Apple devices on offer. In addition to a likewise very high-quality appearance, the iMacs convince above all with their large Retina screen and the computing power of a stationary computer. The normal iMac is available in 21.5 and 27 inch sizes and, of course, in different performance versions. Different processors and different RAM capacities can be selected.
Rent more products from Apple
You can also continue to rent Apple products from us. The Apple TV from the 3th and 4th generation or accessories such as keyboards and drives can also be rented from us. We offer original Apple keyboards with cable or wirelessly via Bluetooth. We also offer a range of original Apple adapters, plugs and cables. You can also rent the Apple in-ear headset and the Apple Watch from us. Also online on our accessories website we have the popular Apple pencil.
Alternatives to Apple products
You don't just want to rent Apple? No problem, we have an alternative for every Apple product in our range: whether it´s computer, laptop, smartphone or tablet! Simply browse through our numerous sub-categories via the navigation and you will also find the perfect products for your event, trade fair or other plans without having to rent Apple. In our other categories or on the shop page you will also find products from brands such as Microsoft, HP, MSI, Lenovo, Samsung, HTC and many more.
Premium Service
We will be happy to advise you on the selection of suitable equipment. Otherwise, you can simply submit your non-binding rental enquiry right away by adding the desired products to your enquiry. You will then receive an offer within two hours during opening hours with a prior availability check. We will then take the time to plan the project closely with you so that we can recommend the perfect Apple devices. We are your professional contact if you want to rent Apple. All products are optimally suited for use at trade fairs or in the home office, for example.
Express shipping
Do you have any further questions about costs, leasing, service, buying after a rental or do you need help putting together a suitable set-up? Then you've come to the right place. Do you want to borrow or lease Apple products now and avoid buying them at an expensive price? We will also find the right payment in instalments for you through a fixed monthly rental rate. Take advantage of our service and submit your rental enquiry to us now. We deliver the units by overnight express and collect the reusable boxes from you again at the end of the rental period. We arrange the rental period as flexibly as possible for you. We rent out all our equipment from the minimum rental period of one day. You can also rent all our devices for 1 month, 3 months etc. or up to several months term, completely without subscription with hidden costs and without term. We will arrange a pick-up time with you beforehand to ensure that the units are ready for collection.
More get-IT-easy | Renting instead of buying:
You don't just want to rent Apple? Are you interested in learning more about get-IT-easy? Get an insight behind the scenes of get-IT-easy on our social media profiles. We regularly post updates on our rental portfolio as well as new offers, the latest technology news and other content worth knowing about IT and hardware rental. We are active on
Facebook
,
Instagram
,
Pinterest
,
XING
and
LinkedIn
. We look forward to see you!