---
Apple Mac rent - with full service and in high quantities
Wide range of Mac devices
At get-IT-easy you can choose from a wide range of Mac devices. Find out why renting a Mac has so many advantages over buying one here. We rent different models, whether old or new, so you can rent different Mac depending on the purpose. Apple Macs are modern computers for high demands. Whether notebook or desktop PC, each model has its advantages. Furthermore, all Apple Mac devices have a high-quality design and are always available in space gray and silver.
The MacBook- a versatile laptop for every purpose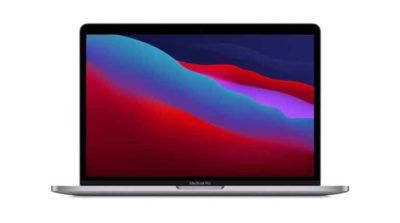 There are now several different models of Apple's mobile powerhouse. They differ in size and technology as well as in performance and design. With us you can rent everything from Mac, such as MacBook, which is tailored to your exact needs.
The powerful and chic Apple notebook - rent or borrow Apple MacBook
Renting a new MacBook is a great idea if you don't want to miss out on the features of the latest Apple MacBook Air and MacBook Pro, but don't want to spend the entire price of a new purchase. Due to the high performance, they are very suitable for computationally intensive work that has to be done on the go or in between. The high-resolution Retina display and the long-lasting battery round off the overall package and also make the MacBook a useful device for gaming. Thanks to the sleek and modern design, MacBooks are also often rented from us as props for film productions.
Which MacBook can be rented?
From MacBook we rent different models and generations. Starting with the MacBook Air or MacBook Pro in 13 inches up to devices with a 16 inch screen. Older devices without Touch Bar up to the new top models of notebooks with up to Intel Core i9 processor, Retina MacBook display and Touch Bar in the typical Apple design. Of course, also with 4k display. Very suitable for playing a video or photos. Use MacBooks when you want flexibility on the go. MacBook products can also be used optimally in the office because they contain various ports and can thus be integrated into your environment.
Plenty of power in every situation - these Intel Core processors and GB SSD are available:
Our MacBooks can generally be rented with Intel Core processors from the Intel Core i5 generation onwards - we also have devices with Intel iris Graphics. These models usually have 8GB RAM and a smaller SSD starting at 128GB up to 256GB SSD storage. Especially with the newer MacBooks, there are few upper limits to the specifications when it comes to renting. Higher GHz clock speeds are available especially for i7 and i9 processors, and 512GB SSD or up to 8TB SSD and up to 64GB of RAM are available for the high-end MacBooks. Rent a MacBook or Mac now.
Mac Pro and Mac mini- small devices with a lot of power
With the Mac Pro or the Mac mini, we also have
desktop PCs
on offer, which we supply with the appropriate accessories if required. These devices have a powerful working memory, a good graphics card and a strong processor. In addition, thanks to their small size, they also take up very little space, which makes them ideal for trade fairs, where they can be placed on the stand to save space. The Pro generation offers a performance level like a
workstation
and is thus best suited for extremely complex programs, while the Mac mini is suitable for more classic tasks in the
home office
or at events. Rent a Mac now.
The iMac- the complete package of screen and computer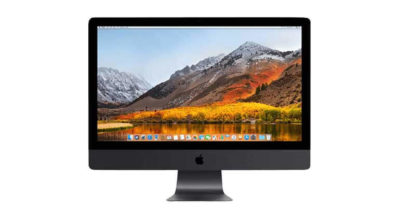 But besides the MacBook, we also have the iMac in rental. The latter model is available with an Intel Core i5 chip or up to an i9 processor. However, the size of the RAM and the SSD storage can be selected differently on all devices depending on your preference. For example, there are various offers starting at 512GB SSD. Most devices already have 16 GB of working memory as basic equipment. The Apple iMac is perfect for use in the office, for a project or at trade fairs. The powerful software enables a smooth workflow, even with demanding programs. Since all the technology is in one screen with a detailed resolution, you can get started right away and feel the full power of macOS. Alternatively, you can rent another Mac.
Of course, you can connect peripherals via Thunderbolt or USB. But you can rent not only Apple Mac, but also Apple iPad Pro, iPad Air, iPad mini, Apple TV and iPhone. In our rental you will find various Apple products. For the iPads and all other devices we lend of course also the suitable accessories. If you need a Smart Apple Watch to go with your Mac, you can also rent an Apple Smartwatch from us in addition. They can then download the appropriate applications from the App Store. But besides Apple devices, you can also order the Microsoft Surface with Windows, a TV, monitors, headphones or Wifi and 4G / LTE routers. Ideal for your trade fair and other events in external companies. This is how you impress your customers. Wearables such as the Apple Watch and drones are of course also part of our program.
Service and delivery
Rent the right Apple Mac instead of buying it and get top service and hardware for your trade shows or office. We have high availability for each product, so you can rent large quantities at low cost. We will also be happy to advise you on your needs for rental laptopsand desktops, e.g. for
trade
shows,
homeschooling
or
home offices
. Every user will be able to use Apple products without any problems. Ask us without obligation and we will send you a free offer by mail for your desired date. Together we are sure to find the right device. You will receive an uncomplicated individual offer for the rental, no matter whether you choose the rental period of the device for one day, several days, one month or two months. Rental costs become increasingly favorable per month of longer rental period. With us you can also rent various other
computers
. The package will be shipped by us in environmentally friendly reusable boxes by overnight express. This service guarantees that the rental period of your order will start on time and you will be able to fully use the products at any time. If you need the goods longer than agreed, you can flexibly extend the rental period. After the term of the lease, of course, we will take care of the return shipment and agree with you beforehand the time and place. For questions about Mac products, costs, contract and more, don't hesitate to call us for our comprehensive service. You can find answers to the most frequently asked questions in our FAQ.