---
Rent a workstation - More power than the competition
At get-IT-easy you can rent a variety and certainly the right workstation for you to work. High-end configurations are no problem for us. Play it safe and don't skimp on performance when choosing a computer. Our workstations have enough power for any program, no matter how demanding. No matter if CAD, rendering, video editing, music production or programming. Rent instead of buying a workstation. With us, you can choose different specifications like RAM, SSD or HDD and the graphics card in advance according to your preference and requirement. We are happy to configure the devices exactly as you need them.
Rent a computer
now.
Workstation Desktop - classic high-end power in a tower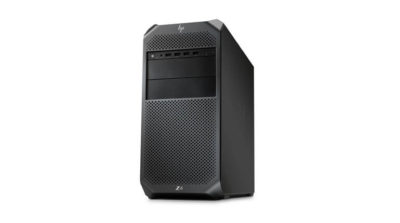 Rent the perfect workstation for any project. We have many models. When you rent a workstation from us, you have the option of having the very best hardware built into your rental equipment. At the same time, you also still have the greatest flexible configuration options. We will be happy to install exactly the memory and graphics card you need for your plans. Our computers with various processors from Intel and SSD hard drives are real performance packages, optimally suited for the
home office.
Whether intel Core i7, i9 or Intel Xeon processors, with us you can configure the right model with a good processor and then rent the workstations. Likewise, the towers have a noble design, are black and can be seen at the workplace. The Ram memory can be added starting at 8GB, partially free, up to 64GB DDR4. Different GPUs enable the most demanding 3D and CAD applications. Excellent graphics are important in the workstation. Bundling two Nvidia GeForce GTX graphics cards can also be realized in the rental. Rent our bestseller in the workstation category, the
HP workstations
with unbeatable hardware performance and many configuration options. The delivery time for these devices in larger numbers requires a lead time of at least one week for very special configurations. Towers with lower specifications are also available. A DVD drive can also be installed as an option. Workstations for editing HD videos can be provided on short notice in the rental.
Many combination options and alternative devices
Matching your
computer
from get-IT-easy you can also rent many professional peripherals to complete your setup. We are happy to offer you various
screens
for rent. For
Apple
fans, we also have powerful Macs, such as the
Mac Pro
in our range. This workstation offers you strong performance in
macOS
, with the lowest possible operating noise, even if you have elaborate multitasking tasks and video editing in mind. The workstations have many ports built in, whether USB or HDMI, they will be able to connect monitors or keyboards very easily. We also have a wide range of
gaming PCs
and
desktops
, but you can also rent servers from us.
Top Service
We will be happy to advise you in detail on the selection of the workstation. Just tell us in your non-binding inquiry what you need the workstations for, and we will recommend different service packages. We are also happy to carry out various configurations on the systems. Often, certain software or games are to be pre-installed. We will do this for you even if you have several devices. This means that the devices are ready for immediate use and you can start directly with your project.
Express shipping
You would like to rent or lease several or one workstation now and thus avoid a purchase? Do you have any other questions about price, term, contract or more? Wir finden auch für Sie die richtige Ratenzahlung durch eine feste monatliche Rate. Nutzen Sie unseren Service und senden Sie uns jetzt Ihre Mietanfrage. Der Lieferumfang für jedes Modell umfasst always the standard accessories: an original charger plus cable included. We deliver the equipment via overnight express shipping and pick up the reusable boxes from our customers at the end of the rental period. We design the rental period for you as flexible as possible. We rent all our equipment from a minimum rental period of 1 day. You can also rent all our equipment for 1 month, a3 months etc. or up to several months. We will arrange a collection date with you in advance to ensure that the equipment is ready for collection.