Apple iPhone 12 rent – Rent the latest iPhone generation
You want to rent the popular iPhone 12 instead of buying it? Then get-IT-easy is the right place for you. Rent the 2020 iPhone 12 now and enjoy the benefits of renting. Here you can rent any iPhone on our website, because we have a wide range of Apple iPhones.
At get-IT-easy you can rent the new iPhone 12 and benefit from high-end technology
Case in popular retro design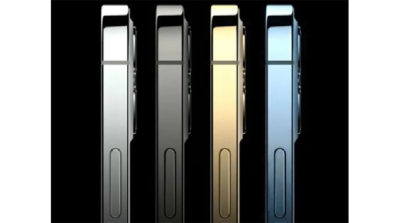 The design of the new iPhone 12 smartphone is not really new, but a homage to the popular design of the iPhone 5 generation. This classy and classic look is perfect for any trade show booth or roadshow with a high-end image. Unlike the iPhone 12 Pro, the case is made of aluminum and, thanks to the straight edges and the new Ceramic Shield technology, it looks extremely stable, high-quality and is very comfortable to hold.
According to Apple, the touchscreen's glass panel is now four times as robust as in the predecessor. The iPhone case is IP68 waterproof and protected from dust. Moreover, this iPhone series is available in white, black, blue, green and red.
Apple iPhone 12 rent with Usual First Class Camera Quality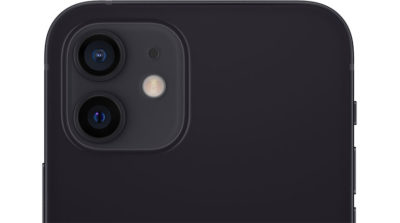 Similar to when you rent the iPhone 11, the latest iPhone offshoot has a dual camera built in, which offers quite a few features. This consists of a wide-angle lens with (f/1.6) aperture and a 120-degree ultra-wide-angle lens with (f/2.2) aperture. Both sensors have 12 megapixels and improved performance, which ensures that low-light shots can show more details.
Videos, on the other hand, can be recorded with Dolby Vision and 30 FPS or 4K and 60 FPS. Rent the iPhone 12 now, with this camera and the improved Auto Focus you have the possibility to create first class shots and images at any time.
Display revolution in the new iPhone generation
By renting the Apple iPhone 12, you will have a high-resolution display full of innovations at your disposal. For the first time in an iPhone model that does not belong to the Pro series, an OLED display has been installed. This is the reason why the device with the 6.1-inch Super Retina Display has significantly better contrasts and stronger colors. The sharpness of the 2532 x 1170 pixel display, on the other hand, is just as high as in the iPhone 12 Pro with 460 ppi. The tried-and-tested True Tone function still ensures that content is dynamically adjusted to the ambient brightness and thus works perfectly for every use case in everyday use.
New high-end processor ensures first-class performance
Of course, the latest iPhone generation also features the latest processor. High-end processor ensures first-class performance This smartphone uses the A14 Bionic chip, which is 40% faster than the A12 processor in the iPhone XS. In cooperation with 4 GB of working memory and the latest iOS, the iPhone 12 is a lot faster than the predecessor and competitor models. This means that any video game or application can be run effortlessly. The new iPhone is available with storage capacities starting at 64 GB, up to 128 GB and 256 GB. The Pro models have their upper limit at 512 GB. This way you have enough storage space for your applications. Rent the iPhone 12 now.
Powerful battery and 5G capability
The battery size of 2815 mAh has shrunk a bit compared to the iPhone 11 Pro, but the battery performance has remained the same and the phone can easily last a whole day. The charger or power supply for fast charging with matching Lightning to USB cable is of course always included when you rent an iPhone 12 with us. Thanks to the A14 SoC and the new OLED display, the phone is also much more energy-efficient. Thanks to the Lightning connector, the phone also charges very quickly as usual.
Another key feature of the new iPhones is that they are 5G capable. The iPhone 12 is the first Apple phone to support this network standard. This means that with a suitable rate plan, you are automatically able to transfer up to ten Gbit/s of data.
Be equipped with suitable accessories for everything
If you would like to rent an Apple iPhone 12 from us, you can also choose from a wide range of accessories, useful add-ons and upgrades or rent a set for your event. For example, we offer a suitable car cradle for the car, a case or cover to ensure better protection, speakers or any other type of accessory that is compatible. The latest Apple Watch, for example, is also a good complement to the iPhone. Do you need internet? Another option would be to book sim cards with LTE.
Alternative products
We offer the latest iPhones at any time. However, our portfolio includes not only brand new smartphones, but also an older Apple Phone such as the iPhone XR, iPhone XS or the iPhone X or iPhone 11. Generally you have the possibility to rent many classic iPhones at get-IT-easy, like the new iPhone 13, iPhone 13 Pro and iPhone 13 Pro max. Looking for tablets? Here you can rent not only the iPhone 12, but also almost all Apple iPads or other Apple MacOS products and also Android phones from Samsung.
Express delivery – with us you get your goods quickly
You want to easily rent iPhone 12 now or lease multiple iPhones for a longer term or subscription with contract? Then contact us by phone at +49 9323 938 71 00 or send us an e-mail. As a result, you will receive a non-binding rental offer within two hours.
The scope of delivery of our devices consists of
Power supply
Charging cable
iPhone 12
SIM removal
Protective cover and foil (if required)
In addition, our goods are shipped securely via overnight express shipping in environmentally friendly reusable boxes, which we arrange to have picked up again from your location at the end of the rental period. To make the rental period as flexible as possible, you can rent the goods for as long as you need them. That means from one day and gladly also 1 month, 3 months or even longer.
Advice and service
If you have any questions about a product, cost or price, or our service, please feel free to contact us. The advantages of renting, compared to buying are high. We will be happy to advise you. Payment is also possible with a monthly rate. Simply call us at +49 9323 93 87 100 or send us an e-mail. We will be happy to advise you in detail for your perfect setup and about our full-service offers.