Rent the Samsung Galaxy S21+
Rent the new Samsung Galaxy S21+ now and enjoy the new mobile generation. Not the right model for you? We also have every other Galaxy S Plus smartphone for rent on offer.
By renting the Galaxy S21+ you get absolute high-end hardware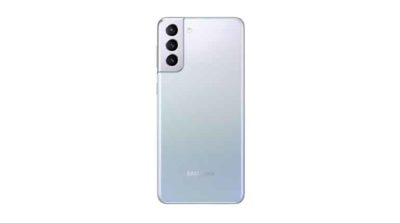 Visually, the Galaxy S21 Plus hardly differs from the classic Galaxy S21. However, higher-quality materials were used in the Plus variant. Instead of plastic, the back is now made of sturdy Gorilla Glass 7. Encased in a metal frame, the Galaxy Phone is very robust and waterproof according to IP68 certification and protected against dust.
The 6.7-inch OLED display is of course also made of the same glass as the back and offers a Full HD resolution of 2400 x 1080 pixels. The pixel density is about 400 ppi, which means that the display is extremely sharp. Especially the refresh rate of 120 hertz ensures that when you rent the Galaxy S21+ all your content is displayed smoothly and completely without jerkiness. In order to be able to use the screen at any time, Samsung has increased the maximum brightness considerably so that every detail can be recognized even in direct sunlight.
Usual strong camera system with many strengths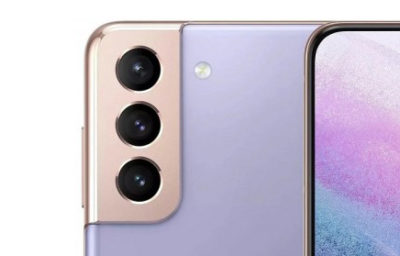 Basically, the camera system does not offer any innovations compared with the Galaxy S20+. Of course, the high-end smartphone does not only offer one camera, but three. The 12-megapixel main camera is mainly suitable for standard pictures. The lens does a great job and makes images look very natural. The 64 MP telephoto lens is recommended for shooting distant objects. With the help of the 30x zoom, you have the possibility to photograph things from a long distance with good quality. The last of the three lenses is the ultra-wide-angle lens. This offers 12 MP and is especially suitable for landscape shots. Due to the fast camera software, you can easily switch to the desired mode.
Videos are recorded by the Galaxy S21+ either in 4K and 60 FPS or in 8K and 24 FPS. So you can always decide whether you prefer to record a sharper or smoother video. When you rent the Galaxy S21+, you virtually get a smartphone and camera in one.
New high-end processor and improved battery life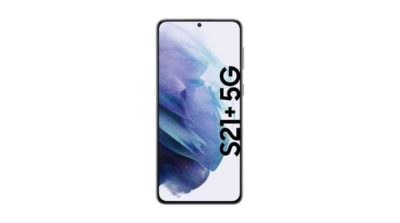 With the Galaxy S21+, Samsung has not only launched a new phone, but also a new processor generation. The new SoC is called Exynos 2100 and has significantly more power than the predecessor of the S20 series. On the one hand, this provides a performance boost, and on the other hand, it also saves the battery since the new chip now works more efficiently. In combination with 8 GB of RAM, the Android smartphone completes all tasks at lightning speed. Whether it's elaborate games or other programs, nothing will be a problem for you when you rent the Galaxy S21+.
Depending on how much data and apps you want to store, you can choose between 128 GB or 256 GB. The devices of the S21 series no longer have a microSD slot, so the storage capacity cannot be expanded physically. However, the battery performance has improved in return. With a power of 4800 mAh and the energy-efficient Soc, the battery lasts for a good 10.5 hours.
Thanks to 5G, you are now even more mobile than ever before with the Galaxy S21 Plus in some parts of Germany.
Alternative products
You don't want to rent a Galaxy S21+ after all? We are also happy to offer them a variety of older Galaxy S + smartphones. These include, for example, the Galaxy S10+, Galaxy S20+, Galaxy S9+ and Galaxy S8+.All products including accessories are also available for rent in large quantities. However, the Galaxy S21 Ultra is also a good choice.
Express shipping
At get-IT-easy you can rent the Galaxy S21+ and use it for your projects. For this purpose, the device will be shipped by us via overnight express, so that it arrives as soon as possible. In addition, the goods are packed in environmentally friendly reusable boxes and secured with combination locks. At the end of the rental period, we will have your order picked up from you again. So the shipping will not cause any further trouble for you. Of course, we also have other Galaxy phones.
Consulting
Would you like to rent the Samsung Galaxy S21+ or do you have any questions about our service?
You can rent any device from a minimum term starting from one day up to three months.
Just send us an email or call us at +49 9323 938 71 00.
We are happy to advise you in detail, because we are your reliable partner in the rental.
More get-IT-easy | Renting instead of buying:
Are you interested in learning more about get-IT-easy? Get an insight behind the scenes of get-IT-easy on our social media profiles. We regularly post updates on our rental portfolio as well as new offers, the latest technology news and other content worth knowing about IT and hardware rental. We are active on Facebook, Instagram, Pinterest, XING and LinkedIn. We look forward to see you!